This page shows selected photos from our 2021 workshops.
Gold – Mary Noble (Online)
Hierarchy of Scripts – Gemma Black (Online)
Ruling Pen – Rachel Yallop (Online)
Calligraphic Knitting – Sue Smith (face to face)
Monochrome Magic – Jan Pickett (face to face)
Japanese Box making – Sue Doggett (face to face)
Fewer workshops were held due to the global pandemic

We generally try to show around half a dozen from each workshop (more if two day workshops), but sometimes put some more on our Facebook page.
Please click on a picture for a larger view and to access a carousel version of the gallery.
Japanese Box Making – Sue Doggett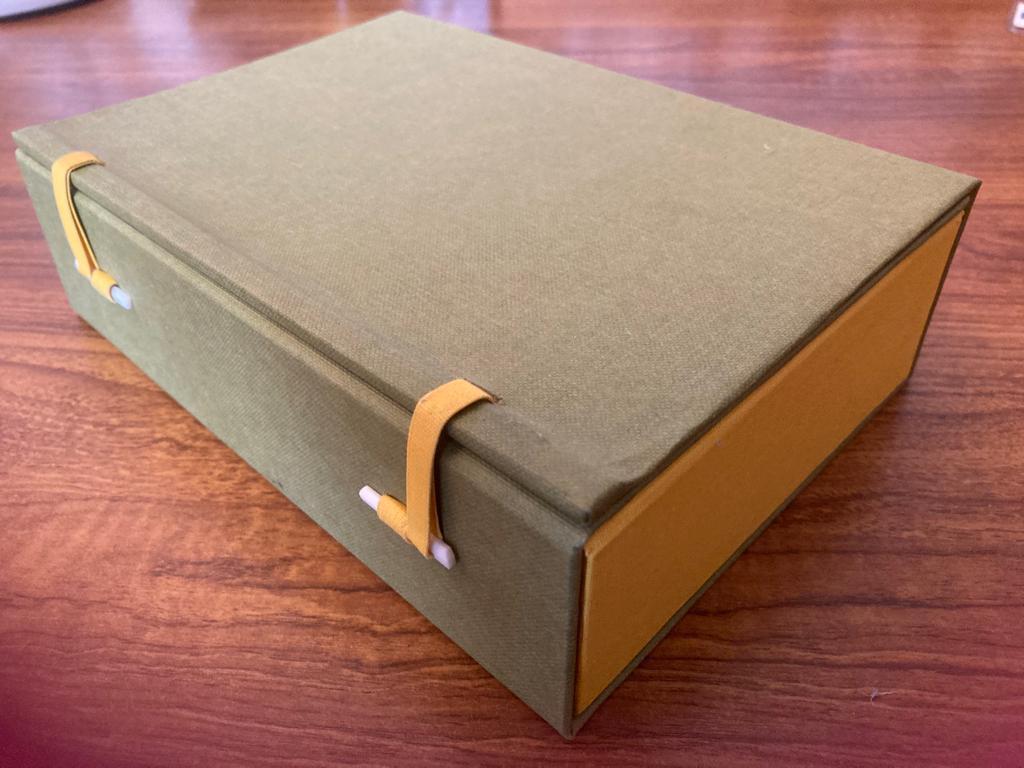 Monochrome Magic – Jan Pickett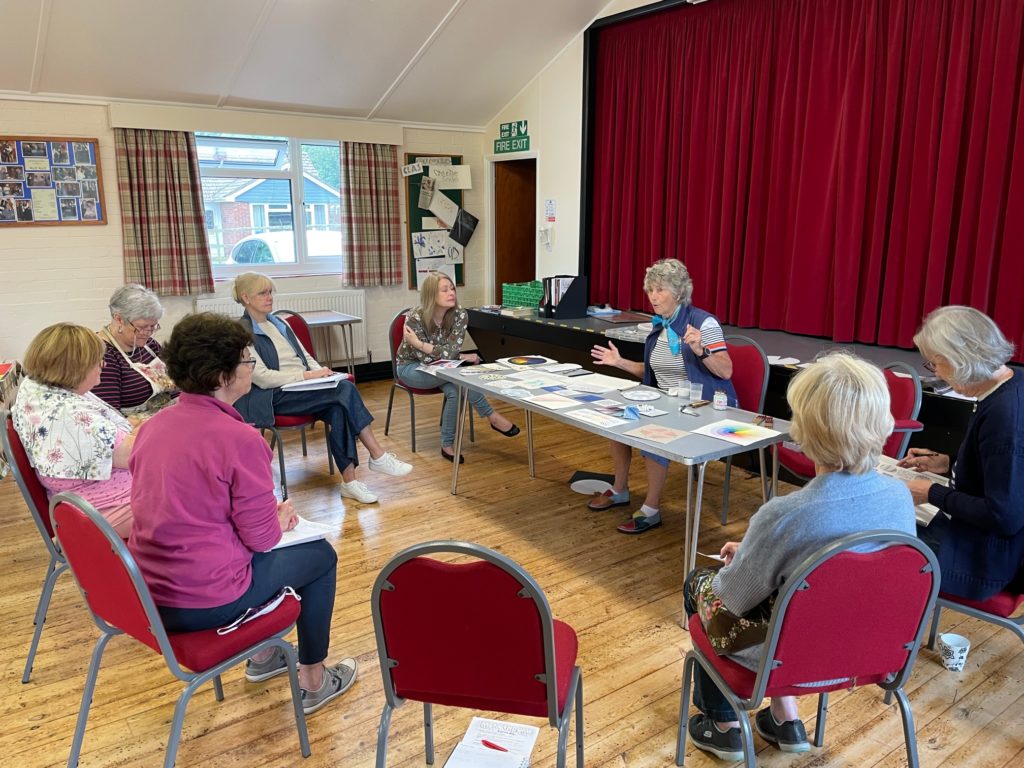 Calligraphy Knitting – Sue Smith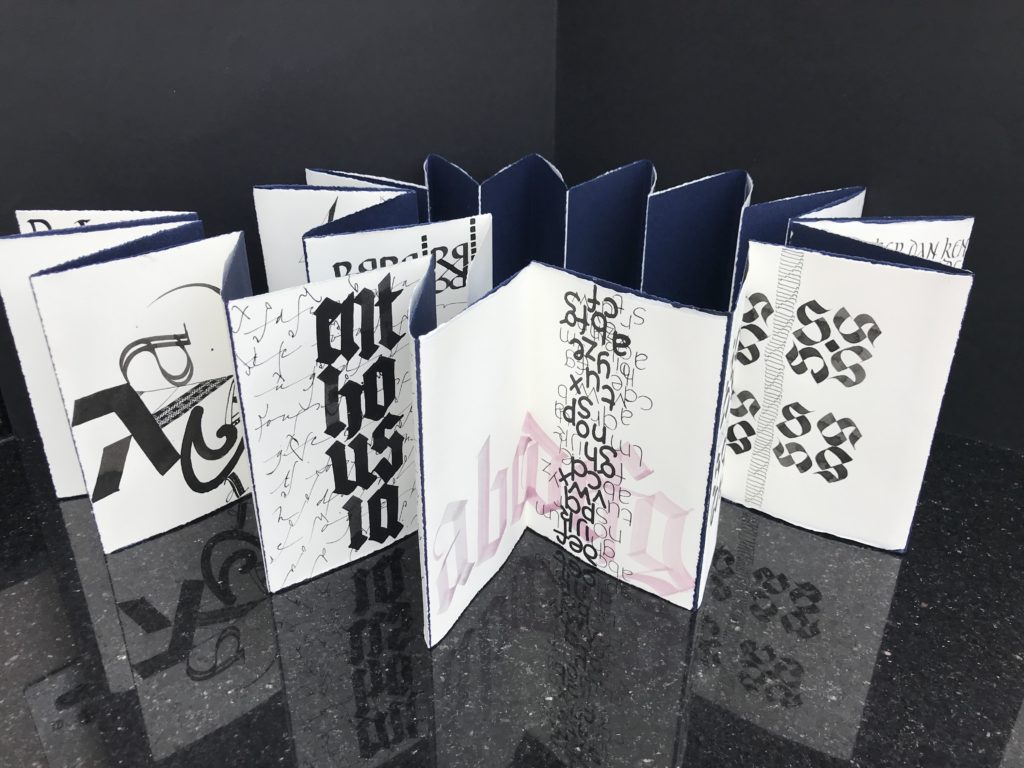 Ruling Pen – Rachel Yallop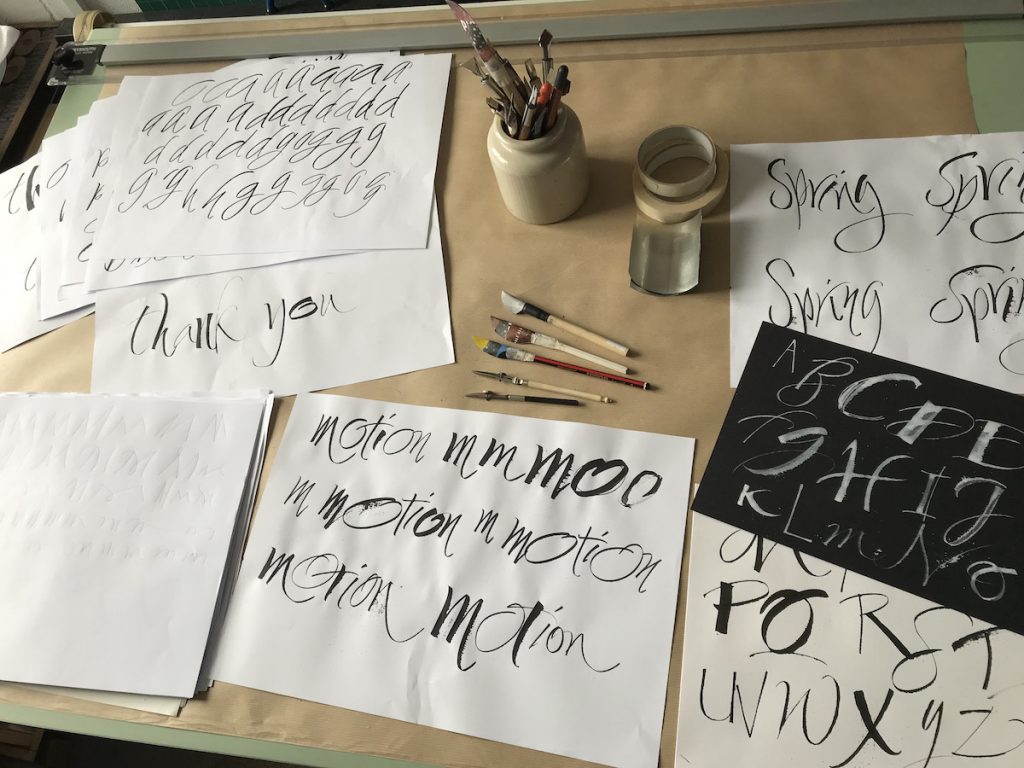 Hierarchy of Scripts – Gemma Black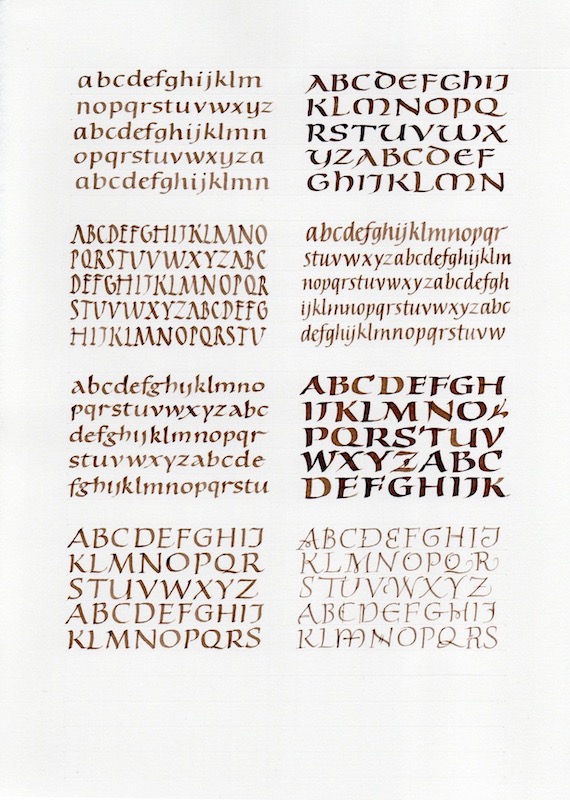 Gold – Mary Noble